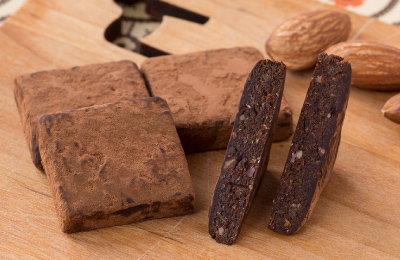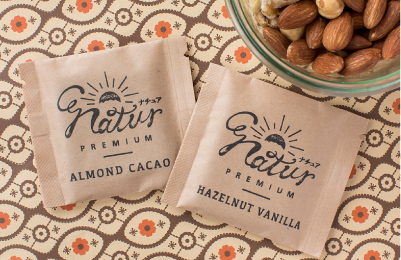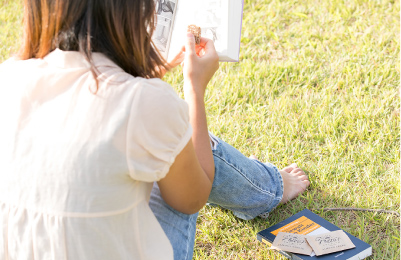 almond & cacao
Vitamin E contained in almonds is good for blood circulation and helps to relieve stiff shoulders, headache and poor circulation.
This is the only product that uses organic coarse ground cacao beans.
We think almonds and cacao are a combination of gold.
Is it a misunderstanding?
■raw material:Dates, organic raisins, organic cocoa powder, organic coarsely ground cacao beans, organic coconut flakes, organic almonds, organic coconut oil
※We use naturally grown dates.
■Content 4 pieces (We also have a gift box with 3 truffle balls.)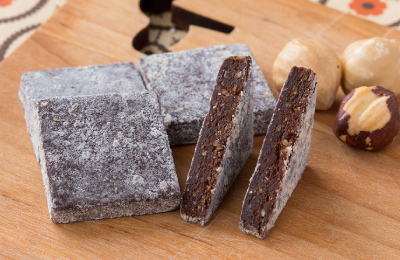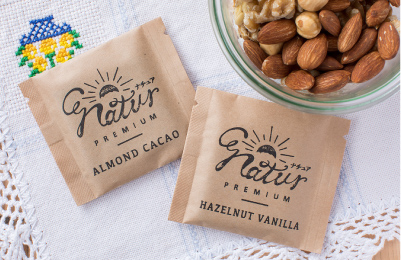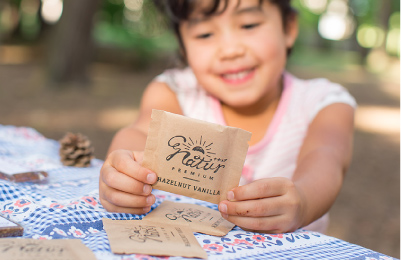 Hazelnuts & vanilla
Hazelnuts are rich in dietary fiber, folic acid and iron.
Vanilla fragrance promotes relaxation effect and intestinal regulation effect, so it is a sweet suitable for pregnant women.
The hazelnut and vanilla cookies that we often see in Germany are delicious, but we don't see many sweets that use hazelnuts in Japan, so the owner wanted to eat them, so he repeated trial making and commercialized them.
■raw material:Dates, Organic Hazelnuts, Organic cocoa powder, Organic oatmeal, Organic vanilla beans
※We use naturally grown dates.
■Content 4 pieces (We also have a gift box with 3 truffle balls.)