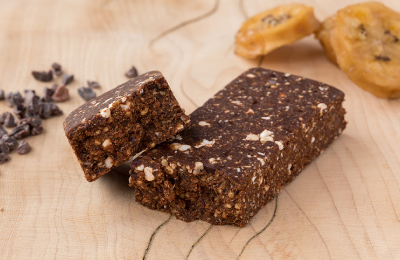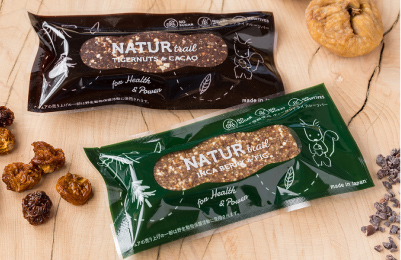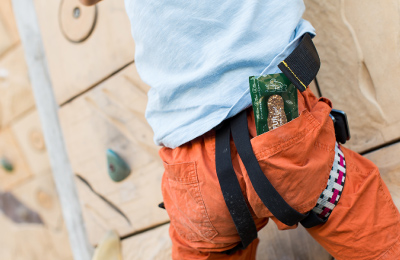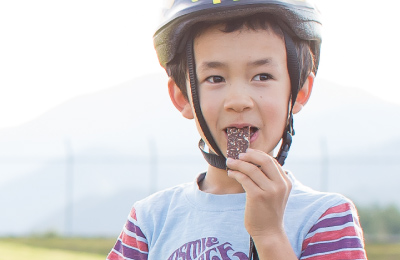 Tiger nut & cacao
Tiger nuts have 2.5 times more vitamin E than almonds!
Vitamin E prevents the body from rusting and aging by suppressing active oxygen with strong antioxidant effect.
We were surprised that the tiger nut paste we had for the first time was sweet!
We realized that there is really a natural sweetness.
This bar also contains cereals such as amaranthus and oatmeal, making it suitable for long hours of sports.
■raw material:Dates, organic raisins, organic coconut flakes, organic dried bananas, organic Thai Ghana's powder, organic cocoa powder, organic oatmeal, organic amaranth puff, organic coarsely ground cacao beans, salt (contain bananas in part as an ingredient)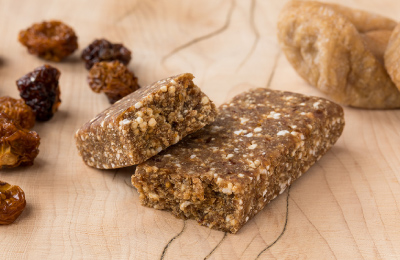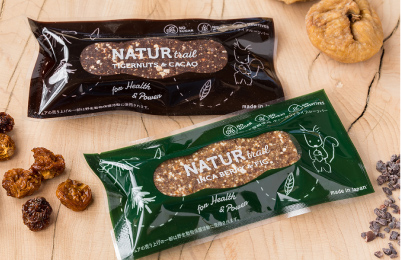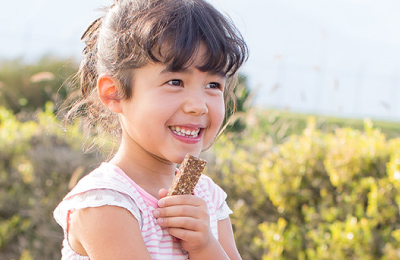 Inca berry & fig
Inca berry is rich in inositol.
Inositol controls fat in the body from accumulating in the liver and is said to reduce cholesterol levels.
Inca berries are actually edible Chinese lantern plants! It is a kind of.
The sweet and sour taste of the Chinese lantern plant and the strong sweetness of the fig may be the first taste of the Natur series.
■raw material:Dates, organic raisins, organic dried bananas, organic dried figs, organic coconut flakes, organic oatmeal, organic inkaberry, organic amaranth puff, organic hemp powder, salt (contain bananas in part as an ingredient)